Fiona Connor
+1 310 951 9459
First monograph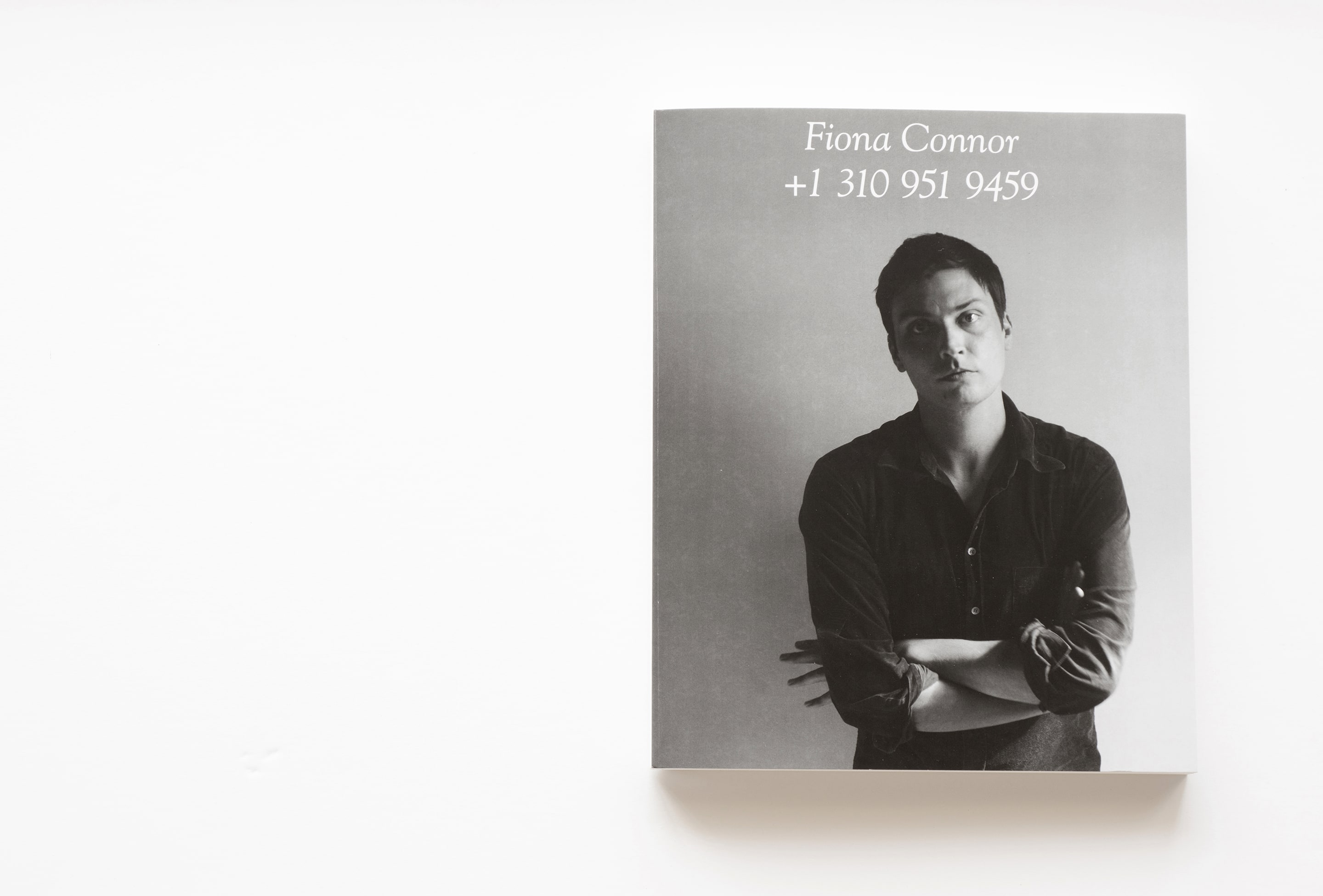 Texts by Sarah Lehrer Graiwer, Travis Diehl, Jan Bryant, and Kimberli Meyer
Dual softcover
164 pages
82 colour and 16 black+white images
English
First edition 1000 copies
Dimensions 8.9 x 11.2 x 0.6in
Designed by Fount–via, Warren Olds & Felix Henning-Tapley
Printed in Aosta, Italy
ISBN 978-0-473-49434-6
RRP USD 45 / NZD 75 / EUR 38
USD 45
Four years in the making, Fiona Connor, +1 310 951 9459 documents exhibitions from a fifteen-year period of Connor's practice. During this time, Fiona Connor, +1 310 951 9459 remained open, its conversations shifting, as the working party explored how to represent Connor's ongoing project. The resulting book (which has been in a state of pending release since March last year, COVID stutter-stepping, missing its 1301PE launch) reflects the densely faceted, collaborative nature of the practice, itself documentation, resemblance, archive, phenomenal mimicry.
Fiona Connor, +1 310 951 9459 was developed by the artist in collaboration with designers Warren Olds and Felix Henning-Tapley (Fount–via), writers Jan Bryant, Travis Diehl, Sarah Lehrer-Graiwer, Kimberli Meyer, and photographer Alex North. Hinging on Connor's archive, this publication project is furnished with paint chips, screen shots, floor plans, press releases, recorded conversations, and the contributors' reflections on their close involvement with the work.
The book's process started with 'Project Documents,' a 2017 artist's talk at University of Nevada, Las Vegas that was developed graphically with Fount–via and included the Project Documents section of Fiona Connor, +1 310 951 9459. The talk aimed to destabilize photographic documentation as the authoritative voice of exhibitions and went on to trace wide circles around projects as an alternative way of finding their center.
Texts were commissioned by Hopkinson Mossman (Connor's New Zealand gallery at the time) from crucial conversation partners Sarah Lehrer-Graiwer, Travis Diehl and Kimberli Meyer from Los Angeles, and Jan Bryant from Melbourne. On various trips to Auckland in 2017 and 2018, Olds and Connor worked together on layouts and approached photographer Alex North about having his portrait on the cover, and the artist's father, Bruce Connor, about writing the contributors' biographies.
In 2019 Connor visited the art bookmakers Musumeci in Aosta, Northern Italy and took up residency there for a week during the final stages of the design process. At this point June 20th, the distribution project as Fount-via and Connor were working on, was gently launched. The book was printed in early 2020 – but soon after, Northern Italy became an early epicenter for the Coronavirus pandemic, causing delays in the book's printing and delivery.